We have written for you the most beautiful parks and botanical gardens of Lisbon. Let's just begin!
Photo by Kit Suman on Unsplash
EDWARD VII PARK
ALAMEDA CARDEAL CEREJEIRA/PRAÇA DO MARQUÊS DE POMBAL
The largest park in the heart of the city, it provides stunning views of the river and the city. The magnificent greenhouse, which features a variety of exotic plants from around the world, is the main attraction.
TROPICAL BOTANICAL GARDEN
LARGO DOS JERÓNIMOS (BELÉM)
This tranquil garden, which can be found by the Jeronimos Monastery, is teeming with exotic plants and trees from Portugal's former colonies in Asia and Africa. There are numerous rare or endangered tropical species nearby, including ducks and peacocks that freely roam the area uninhibited by the very infrequent human visitors.
BOTANICAL GARDEN
RUA DA ESCOLA POLITÉCNICA, 56-58 (PRÍNCIPE REAL)
The entrance to this garden is through a palm-lined lane that eventually leads to an enchanted "forest" of plants brought from 18th-century expeditions to Africa, Brazil, and Asia. The butterfly greenhouse, which is the only one open to the public in Europe, is a must-see.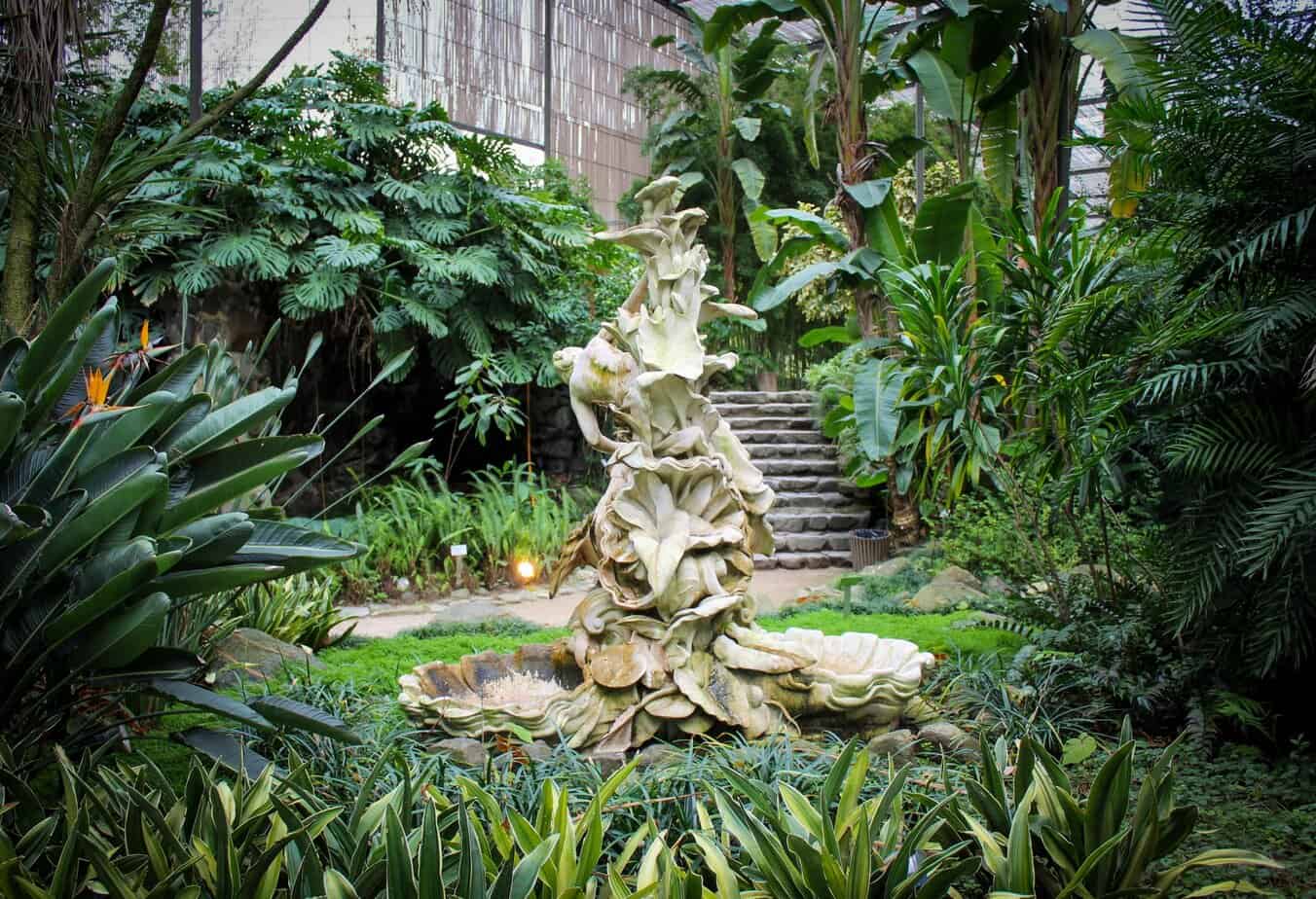 Photo by Alano Oliveira on Unsplash
AJUDA BOTANICAL GARDEN
CALÇADA DA AJUDA (AJUDA)
This botanical garden was built in 1768 and is located behind Ajuda Palace. It features over 5000 different plant species that were imported from Asia, Africa, and America. It is also embellished with statues and fountains, and it provides a beautiful view of the 25 de Abril Bridge.
MONSANTO FOREST PARK
AUTO-ESTRADA DE LISBOA-CASCAIS
It is the biggest urban forest in Europe and one of the largest urban parks on the continent (only surpassed in size by Madrid's Casa de Campo). It is both a recreational area (complete with picnic and sports areas) and a significant ecological reserve that looks over the city.
MONTEIRO-MOR BOTANICAL PARK
LARGO JÚLIO DE CASTILHO (LUMIAR)
When leaving the Lumiar metro station and crossing the busy Avenida Padre Cruz, it can be difficult to appreciate the size of this park with tropical trees. The National Garment Museum and the National Theater Museum are two small museums located in this 1700s-era park that is teeming with exotic species. The first one has a small selection of garments from the romantic era to the present, some of which were worn by Queen Amelia. The second one, located in a mansion from the 18th century, exhibits the history of theater in Portugal through costumes, portraits, and models of the original theaters in Lisbon, many of which are no longer standing.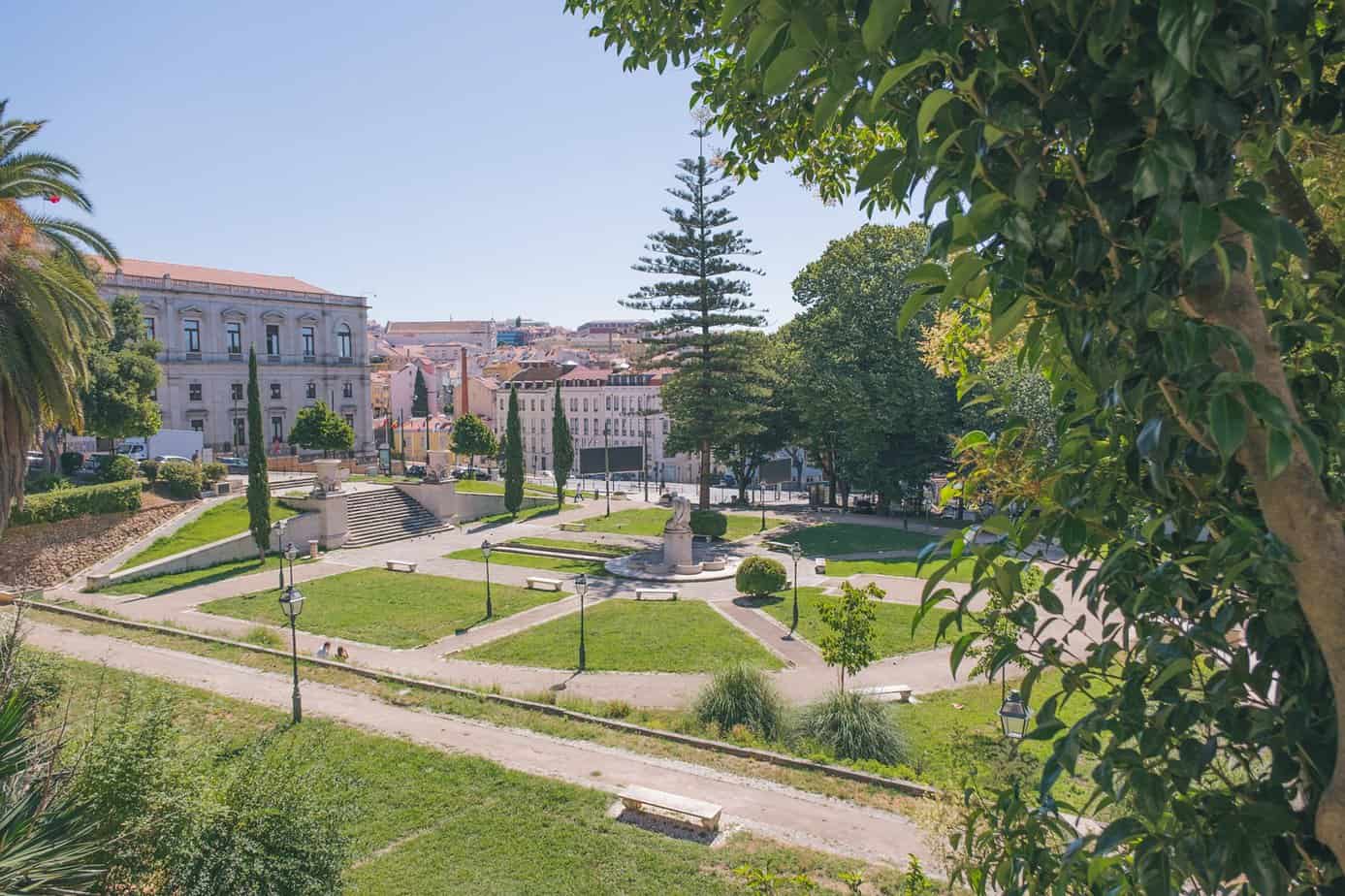 Photo by Freguesia de Estrela on Unsplash
TAPADA DAS NECESSIDADES
LARGO DAS NECESSIDADES (ALCÂNTARA)
This is one of Lisbon's well-kept secrets, tucked away next to a palace from the 18th century. Originally reserved for monarchs, the preserve is now accessible to all. It has one of the largest collections of cacti in all of Europe and offers stunning views of the 25 de Abril Bridge.
JARDIM DA ESTRELA
PRAÇA DA ESTRELA (ESTRELA)
The romantic ambiance of the period is still present in this neighborhood park that was built in 1842 and is located next to the Basilica of Estrela. People of all ages frequent it, unwinding in the sun or the shade as kids play near the ponds.
JARDIM DO PRÍNCIPE REAL
PRAÇA DO PRÍNCIPE REAL (PRÍNCIPE REAL)
This garden, surrounded by lovely mansions from the 19th century, is one of the most romantic locations in the city. It was built in 1860 and is renowned for its enormous cedar tree that resembles an umbrella.
JARDINS DA GULBENKIAN
AVENIDA DE BERNA, 45A (AVENIDAS NOVAS)
Parque Santa Gertrudes is the park's official name, but everyone refers to it as "Jardins da Gulbenkian," or the "Gulbenkian gardens." The renowned Calouste Gulbenkian Museum is housed there, and Gonçalo Ribeiro Telles, Portugal's foremost landscape architect, designed it. Its lawns have seen many first kisses between locals, and it continues to be a beloved oasis in the city.