Do you want to get your hair and beard in shape? The best place to do that is the Belarmino Barber Shop!
Belarmino is a classic barber shop for men, sorry ladies we will introduce to a great hair saloon in another post soon. It is a great place for the ones who like to give more attention to their haircut and shave. The main barber, Miguel Leão, is called ''The Lisbon barber'' or in portuguese as it sounds cooler "O barbeiro de Lisboa". This guy with a strong personality really knows what he is doing. He gained his experience in the barber academy and also while working in Norway. Then he decided to start his own business in Lisbon. Belarmino Barber Shop opened in January 2016, but already has a big clientele. It's hidden in a small street between Bairro Alto and Restauradores and its definitely not for tourists, this is a local barber. Miguel has chosen this place by purpose – it is in a calm street which offers you private atmosphere, but the location is still central. But don't look for any direction indicators when going here (its actually best if you put it on google maps). This place doesn't need any advertisement. The great job of skilled barbers working here speaks for itself.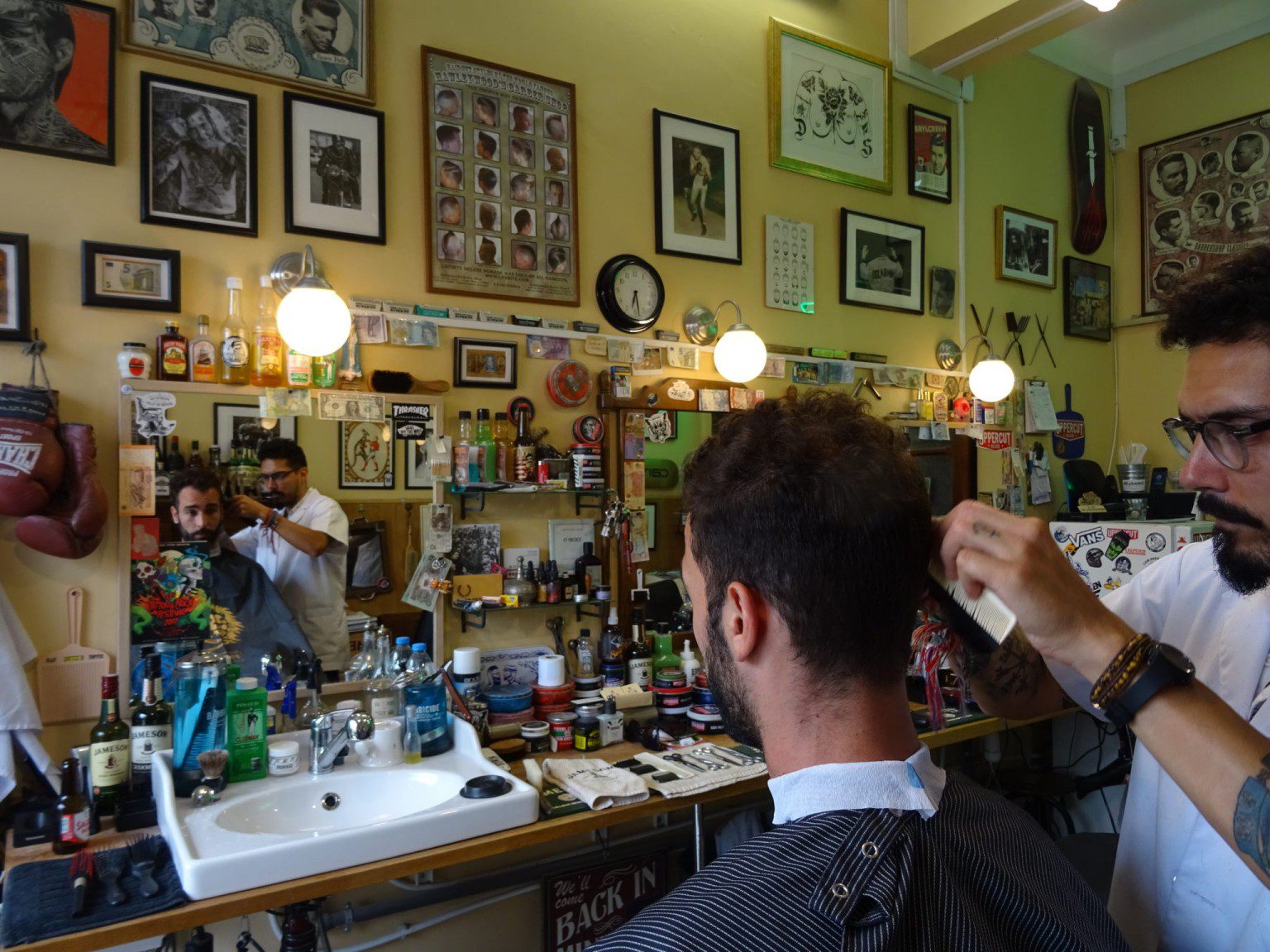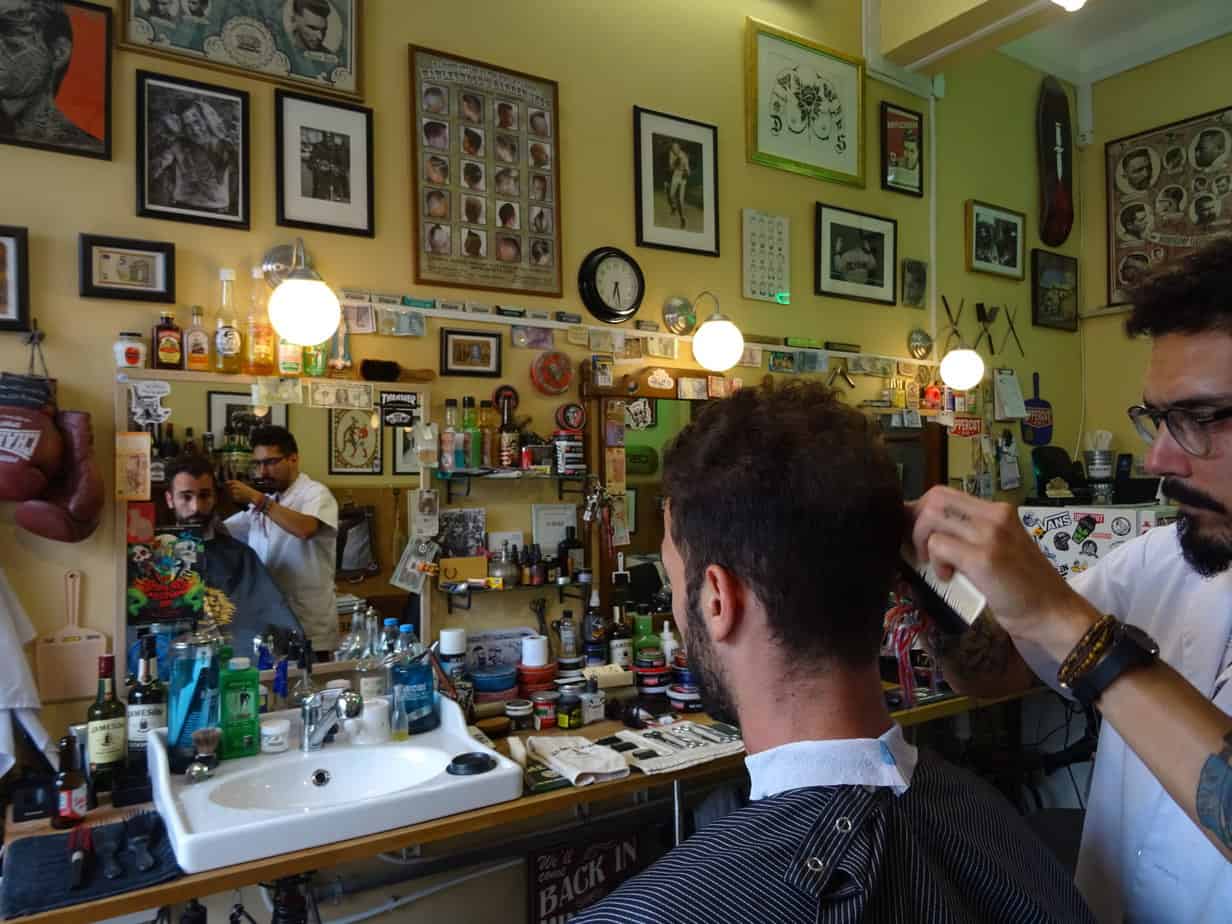 And why you should visit this place? Because you will get here a lot more than just a haircut! The barbers are really cool guys, you can easily chat with them about everything. They are also very experienced and so if you have no idea what to do with the bush on your head, they can advice you which haircut can suit you, considering your face bones, your personality, lifestyle, and profession. Even though many guys are wearing trendy hairstyles now, inspired by celebrities, footballers, or actors, most of their clients reach for the classic haircuts. Miguel chooses his staff really well. The most important thing for him is the personality and personal energy of his employees, because it's them who create the magic atmosphere here.
The vintage decoration on the walls and retro music create familiar and chill atmosphere here. You can find here old brushes, scissors, cute bottles with hundreds of hair styling products, colorful stickers, pictures with bearded men, boxing gloves, different bottles of alcohol, or bicycle hanging on the wall !
All this make this spot original. And to really enjoy this experience, you get a FREE bottle of beer if have your Erasmus Life Lisboa Card! Can it get any better?
João from the Erasmus Life Lisboa team tried for you the service of Belarmino Barber Shop and here you can see the before and after pictures! Brilliant result, don't you say so?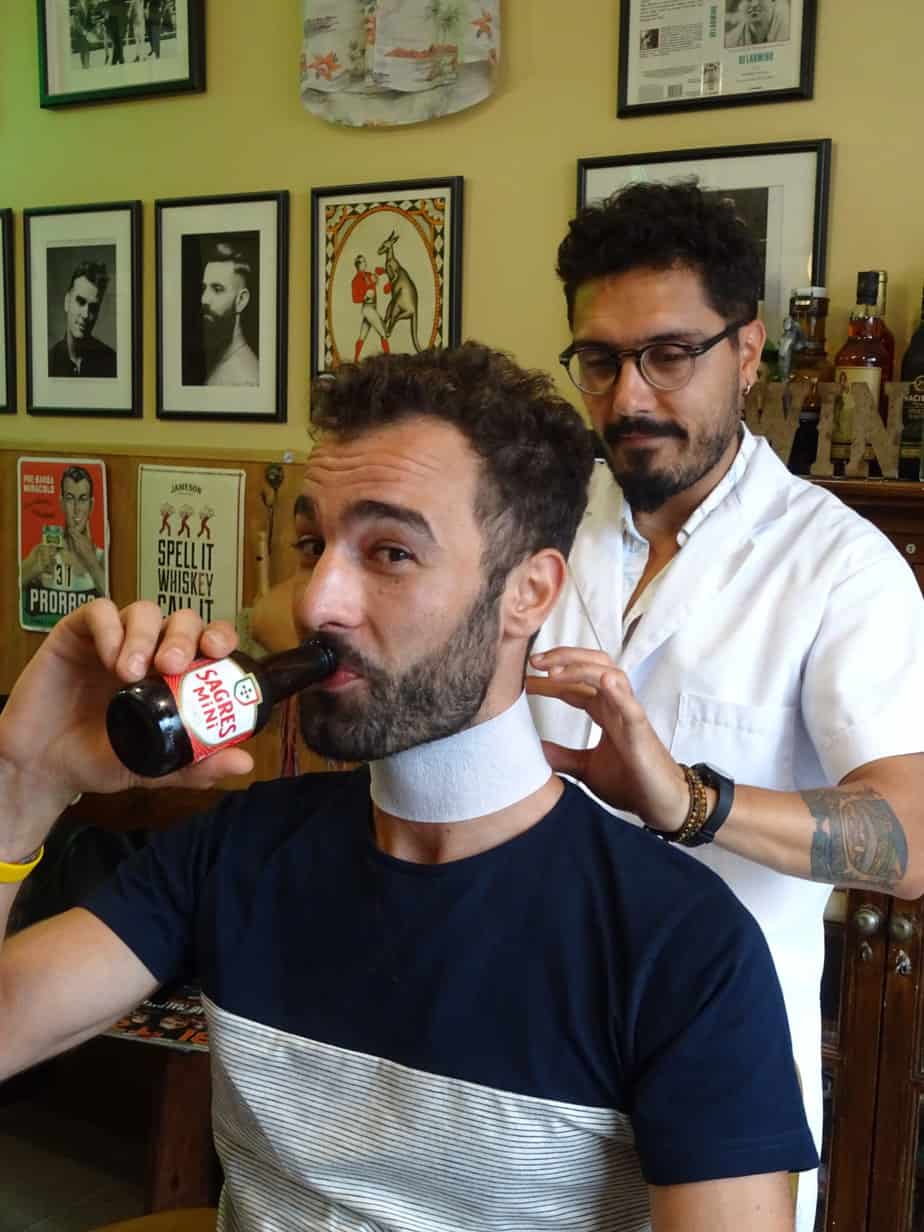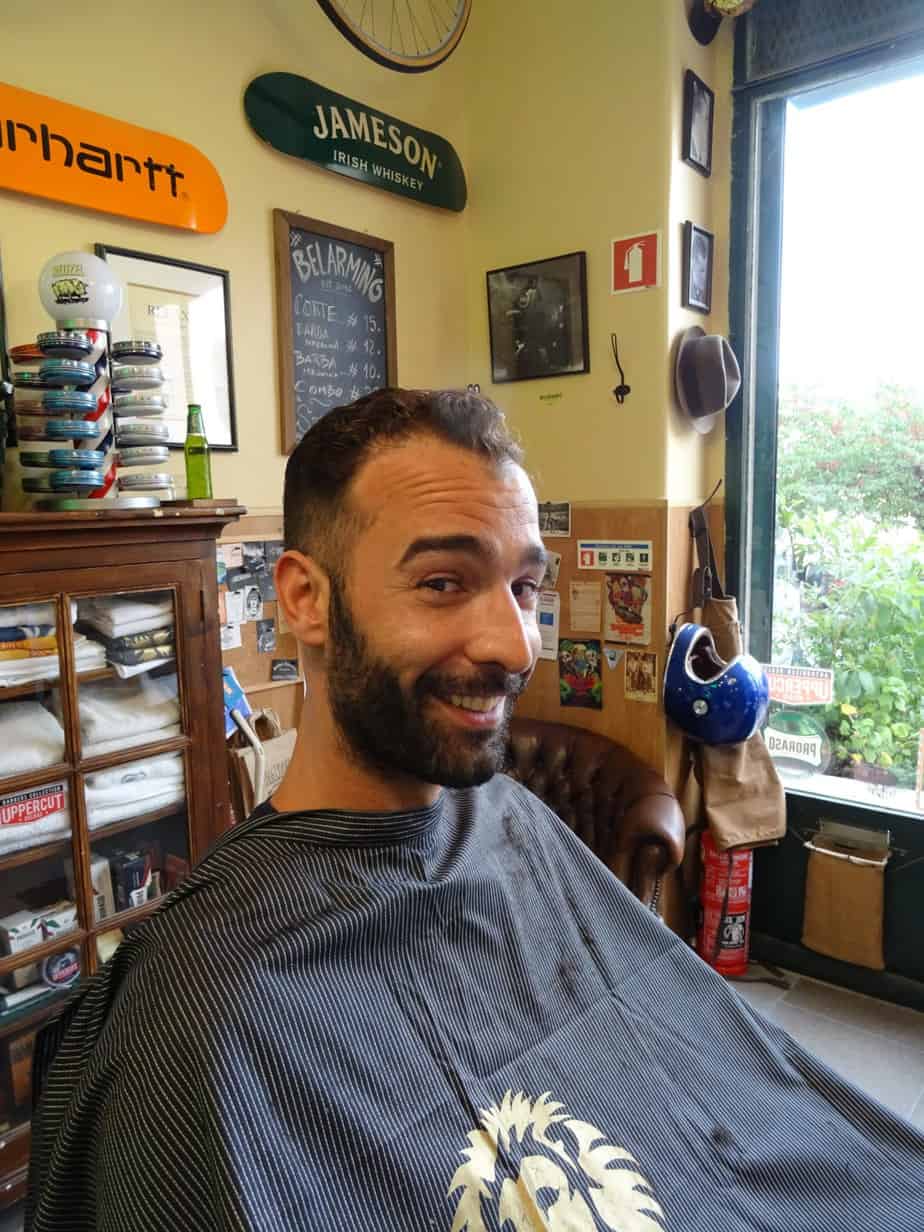 Name:            Belarmino Barber Shop
Where:           Travessa do Fala Só , 15 E, Lisboa
When:            Service only for walk ins, no booking from Monday to Friday from 10am-8pm and Saturdays from 9h30am-3pm.
Prices:            Bring your Erasmus Life Lisboa card and get a discount to anything on their list.
Bookings at https://belarmino.resurva.com/